Forum
A new electric panel for R32
Posted: 23 Dec 2013 - By: Geoff Crowley
I'd decided that this winter I would make a new electrical panel for Contender. The old one was pretty simple, just 6 switches and fuses to match, with several utilities doubled up on those switches.
But we've been adding various other electric gadgetry, and had added one switch below that original panel, but now more gizmos need more switches.
So start from scratch and add some spare capacity seemed a good idea.
The ply panel over the engine cover, and in the companionway was the location, but there was also a hand dish drainer on hinges, that provides eith a dis drainer while washing up, or a bit more bench space while dirtying those dishes that would later be washed. That seems so convenient that it would be nice to retain it.
So I thought to hide all the switchery behind that panel.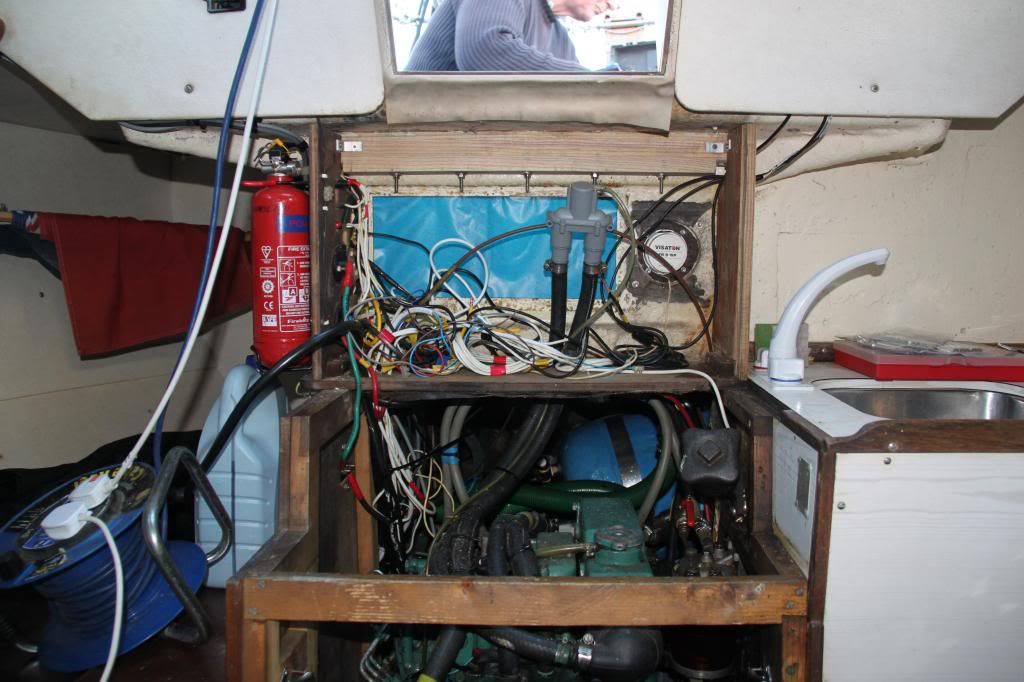 The blue plastic was taped into position to keep some of the rain out between visits to do the work.
This panel houses the engine controls. It had some wood rot, so out it comes too, and make a new one.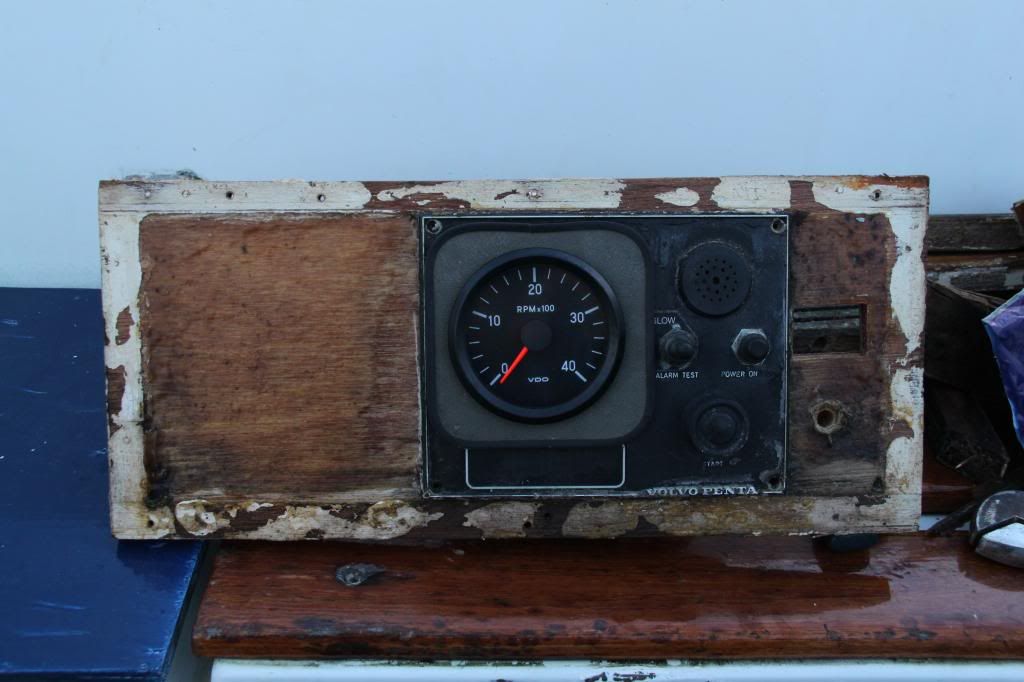 This sheet of aluminium was cut and filed to suit the switches etc.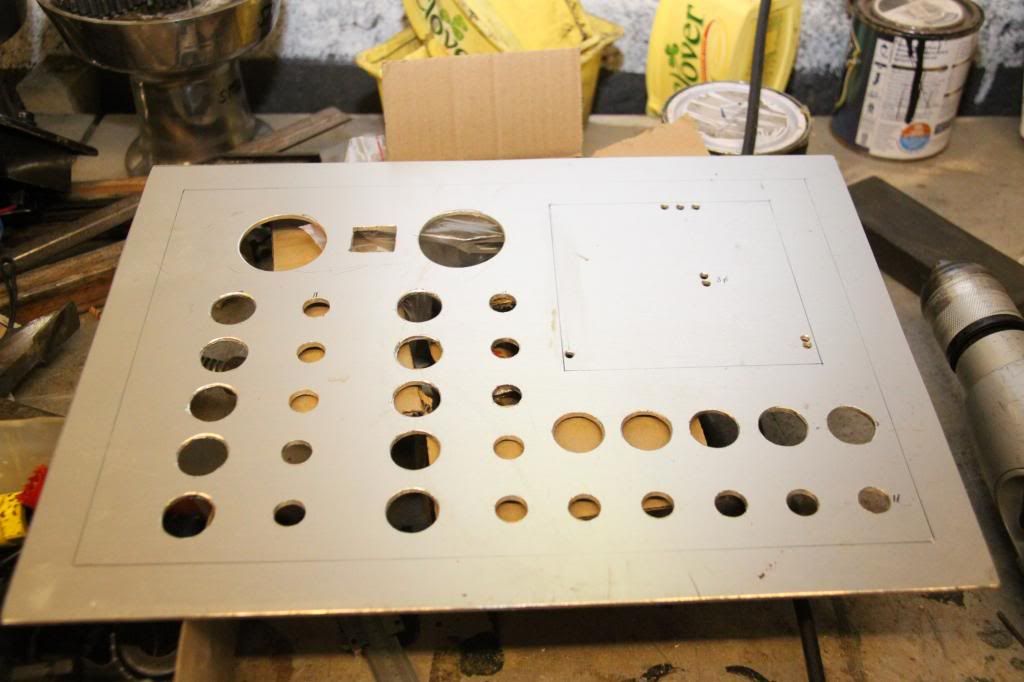 Powdercoated black, and trial fit the switches etc.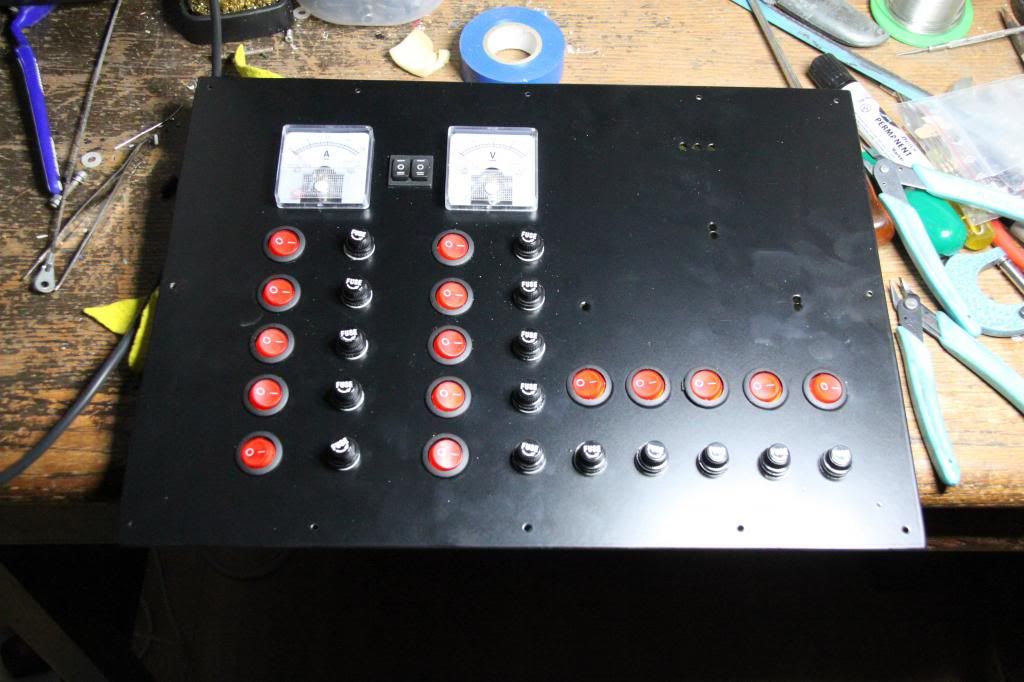 It was hard to paint the boat outline, but I think this approximates an R32
There are coloured LEDs to indicate which nav lights are on.
Some woodwork...
and this one for the panel to fit into...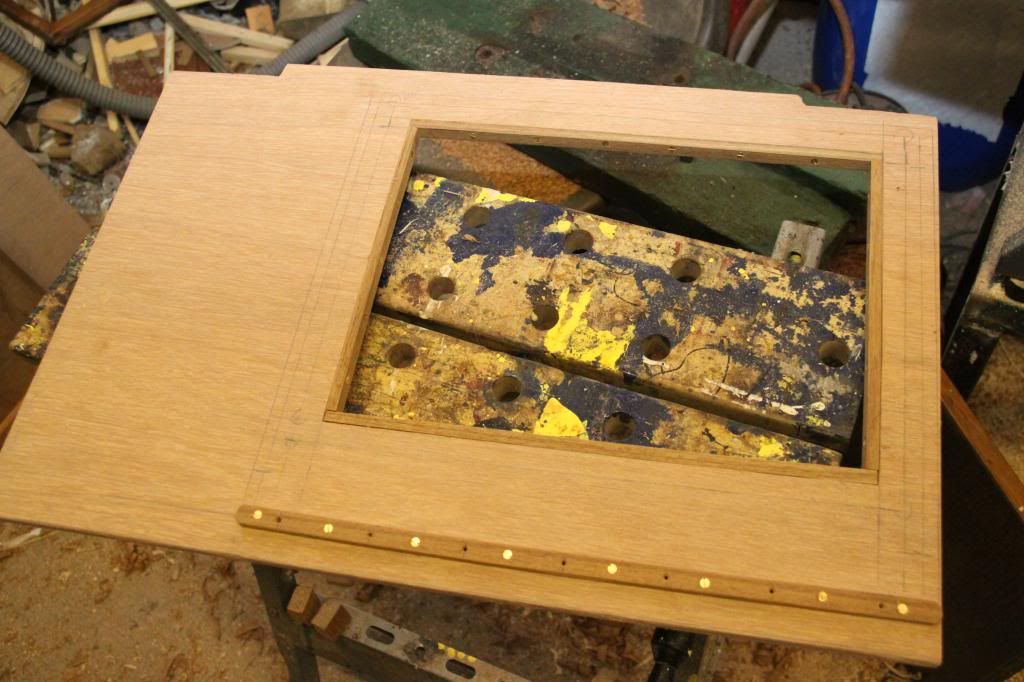 like this...
Add one can of spaghetti....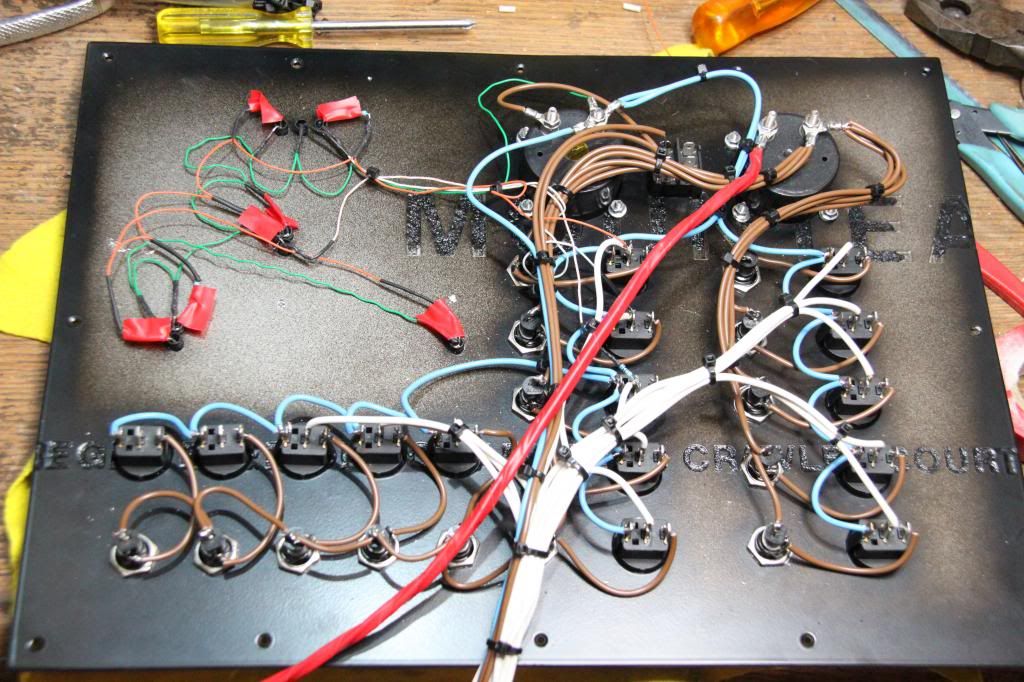 and voila...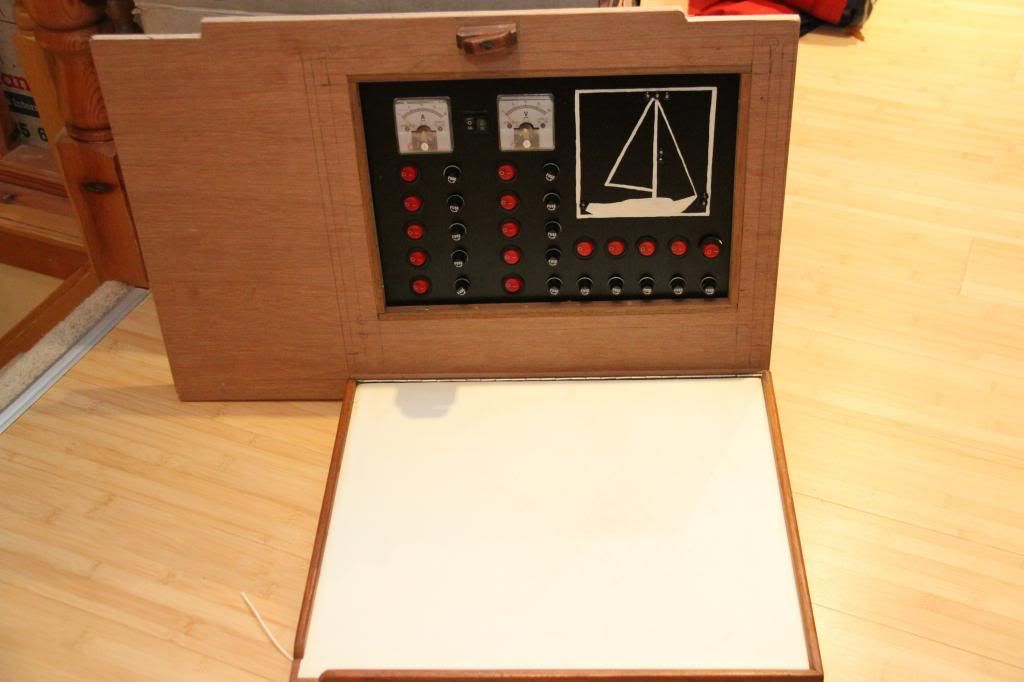 Now when these storms finish I'll go and fit it all.
I hope this plastic in the cockpit lasts the duty, or there'll be some bilge to pump!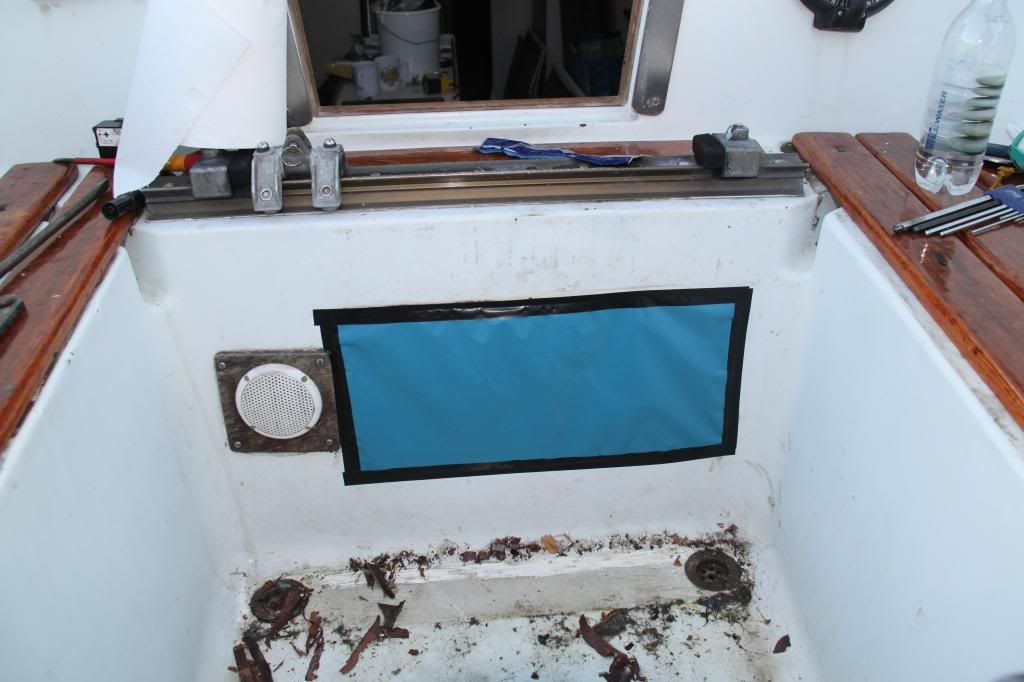 Hopefully I'll now have a discrete (mostly hidden behind that hinged board/dish drainer/and now switch cover) set of electrical controls that are more suited to the increasing number of electrical gadgets. (fitting AIS receiver this year - one salvaged off Ebay as a write off, but only really needed refurbishing the housing and sockets).
Edit: I had to abbreviate this post. I didn't know there's a maximum limit on images, so had to remove some.
Comments
Only Members of the Rival Owners Association are allowed to read the comments and post threads on the forum.

Please note that having an account on the system does not automatically make you a member. To become a member please contact us.
Join us today
To find out more about how you can benefit from ROA membership click here.
Alternatively contact us.