Forum
New Pulpit Required
Any Drawings available?
Posted: 16 Nov 2012 - By: Geoff Crowley
In September there was a storm that caused some damage to boats in Dunstaffnage Marina. Contender was among those damaged, but I suspect we came off lighter than many, despite being on an outer finger.
Both Stbd side farleads were ripped out, along with the toerail they were mounted on.
At the bow, this left the bow rope running from cleat round the foot of the pulpit rail leg, and then backward to the pontoon. So the rail leg took the strain. By that time the springs had snapped, so the bow rope was taking most of the force of the wind howling in from the stern.
The toerail is fairly easily repaired, (I've made new teak railing and hope to fit it soon), but the pulpit is a different story. My stainless welding isn't good enough for this. (I did make a whisker pole OK).
Anyone have a drawing for an R32 pulpit?
Or can you suggest a way to make a template?
Or any other suggestion?
image below...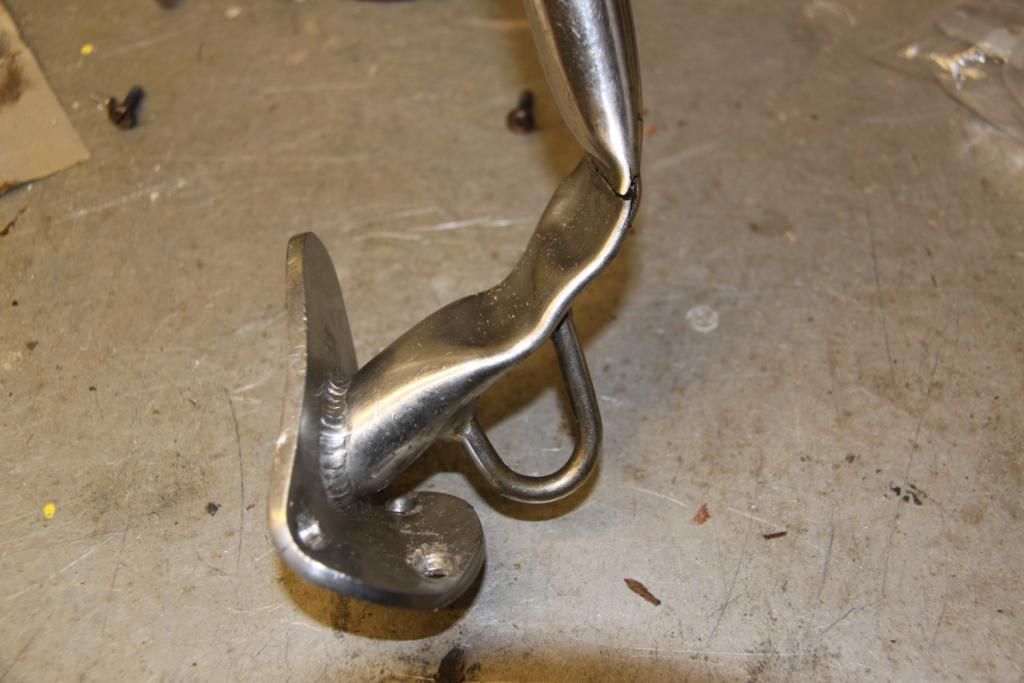 Here's the bent foot of the leg of the pulpit.
Comments
Only Members of the Rival Owners Association are allowed to read the comments and post threads on the forum.

Please note that having an account on the system does not automatically make you a member. To become a member please contact us.
Join us today
To find out more about how you can benefit from ROA membership click here.
Alternatively contact us.